In this link  you will find more than 100 sets of  free  flashcards to print  that I use for every  age.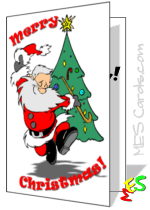 Resources for teachers of young learners. All of the resources are designed to be versatile and useful in many preschool and K-6 classrooms. I have free
flashcards, printable worksheets and handouts to match, phonics worksheets, printable ESL games, printable certificates
, stickers to print, and other activities all ready for printing.
for download: It has over 1800 words depicted in flashcards. There are 100+ sets covering 60+ themes and I'm adding to them regularly. These are flashcards not clip art. They are ready to print and go with?matching handouts, PowerPoint flashcard presentations, game cards and bingo cards. Plenty of cards for designing your lesson plans.
?to match MES-English vocabulary sets. These are available on a different site toolsforeducators.com . You can make printable dominoes, dice, crisscross bingo boards, crossword puzzles, word searches, tracing worksheets, multiple choice worksheets, spelling worksheets, reading quizzes, board games, and custom vocabulary handouts. The best part is LOTE teachers can customize these worksheets to match the MES-E flashcards. I'm trying to bring you some versatility.
MES GAMES:
There are 22 posted ?
communicative games for the classroom 
available for download and a list of 15+ other games to play. These games were designed to be flexible and useful across a broad range of target language and great care was put into making them fun, interesting and student centered. Many are great for one-on-one. You'll find Big Town, High Town, Eigomon, Bombs Away, Treasure Island, Spiders and Candy, Get Four, the Paper Game and more.
There are forums for games and activities ideas and questions, forums for teaching where you can get or leave advice, a 'What's new?' forum, and more. Check out the MES-English community, leave feedback, ask questions, find support for problems, get or leave game ideas, advice …
MES PHONICS:
You will find phonics flash cards and handouts for presentation. There are alphabet cards, posters and materials to get you started on the right foot with your phonics curriculum. The page's owner has written and illustrated a couple beginner phonics books that he posted in the phonics worksheets to print section. They are great for parents that are home schooling their children.
Projects and Lesson plans
No more fishing for key pals or e-pals. MES-English has opened its International Project Exchange Library! All the projects are ready to go. Just print and complete the lesson plan. Then share with your students projects already completed by others around the world.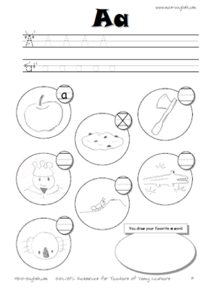 Worksheets: A growing section of MES-English. There are talking worksheets, worksheets for introduction of grammar points, a phonics workbook series, award certificates, clipart to make your own worksheets, song sheets, nursery rhymes and chants cards, hundreds of color in sheets, teacher printables, and worksheets to match the MES-Flashcards.
The Language Resource Room is a collection of what I feel to be excellent sites with actual content. They are not collections of links to links and I hope they are helpful to you if I don't have what you're looking for.
MES-Games – It has made some on-line FLASH games for students. Some of them match the flash card sets and there are grammar builders and phonics programs as well.
There are also, free printable certificates and certificate templates for kids, with an online certificate maker to make certificates of appreciation, completion, merit, and more – from 123 Certificates